Learn About Dental Implants
What are dental implants?
Dental Implants are made of titanium and are placed into the jawbone through a minor operation. The procedure is generally painless and can be carried out under local anesthetic or intravenous sedation. Implants can be used to support one single tooth, several teeth on an bridge or to stabilize a full denture. At Dental Implant Clinic our treatments are highly successful with a success rate of 98%
Only the most cutting-edge and superior technology is used.
The center features a cutting-edge surgical operating theater that is entirely compliant and accessible to people with disabilities.
Every operation uses a Dumb Waiter and a Lisa Sterilizer, which are both located in our central sterilizing area, which is fully equipped.
The finest examples of Italian Dental Art furniture may be found throughout our completely air-conditioned medical facility.
Every one of our five surgical locations is outfitted with the most advanced Kavo Estetica chairs.
In any operation, observing proper sanitation and hygiene is of the utmost importance.The operating rooms are meticulously cleaned on a regular basis thanks to the presence of a cleaning staff that works full time.
On-Site Laboratory – Everything Is Conveniently Located Here. On-site amenities include a laboratory, a recuperation lounge for patients, and training facilities for surgical procedures.
We have also made an investment in a cone beam CT scanner for dental CT scans in order to facilitate the streamlining of our services.
Most importantly, we take extra particular care of each one of our patients.
All of these factors help to ensure that our patients leave our office with a smile that exudes confidence.
Referrals to Dental Implants
Patients from other practices who have been referred to us for treatment are also seen here. Implant therapy, Same-day teeth/Teeth-on-4, full and partial dentures are the most common services we provide to patients who have been referred to us (completed within one day).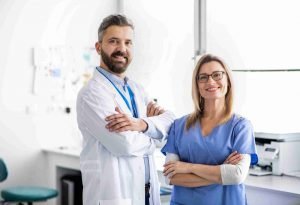 The dental implant process
Full Mouth Dental Implants
Full mouth implants are now an option for patients who require the replacement of an entire set of teeth in either the upper or lower jaw. The procedure gets its name from the fact that an oral surgeon will first place four implants and then attach a full arch of teeth to them.
Multiple implants are the greatest option for patients who are missing more than one tooth but have healthy gums and teeth in the surrounding area. The crown is connected after two fixings have been inserted, and the remaining natural teeth are allowed to remain unaltered.
Single-Tooth Dental Implants
An individual who has lost a single tooth as the result of an accident or periodontal disease may be able to have that tooth restored with the help of a dental implant.
The appearance and performance of your replacement tooth will be identical to those of your other natural teeth.
Connect with a dental implants dentist
" Dental Implants is excellent. Extremely knowledgeable in dental field. I would recommend him to all who are interested in Dental Implants."
Please call or email contact form and we will be happy to assist you. Online Appointments Available.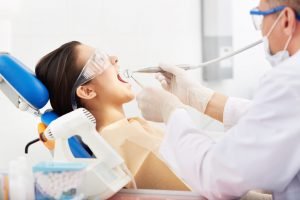 Dental Implants
Will I Be In Pain After Getting A Dental Implant?
Read More »
Dental Implants
Los Angeles, CA
Phone:
(800) 645-2780
Regular Hours:
Monday – Friday
7:00am – 5:00pm
Saturday & Sunday
7:00am – 3:00pm